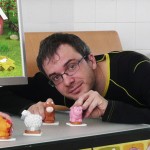 I have a PhD on Computer Engineering.
You can contact me by email: jmarco2000 (at) gmail.com

My thesis "Design, Implementation and Evaluation of tangible Interfaces for children" was about applying Tangible Interaction to breach the gap between physical gaming and computer videogames in kindergarten children. During this work, a tabletop device and a set of tangible games were prototyped with a Children-Centred Design methodology.
My thesis was directed by Dr. Eva Cerezo and Dr. Sandra Baldassarri, and can be downloaded in PDF here: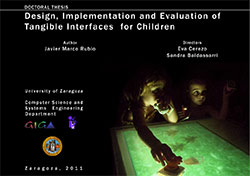 We collaborate with the ChiCI Group in the University of Central Lancashire, Preston (UK).
I have carried out a postDoc research under the Carnegie Mellon University program at Madeira-Interactive Technologies Institute in the University of Madeira (Portugal)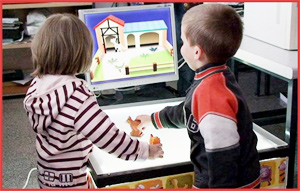 I also have interest in multimedia and videogaming and video and film postproduction, and I take part in artistic instalations and postproduction in short films and movies (IMDB curriculum).