[include "menu"]

NIKVision with mmodulUS design
NIKVision is a tabletop prototype designed to be mainly used by small children. Interaction with NIKVision is carried out with physical manipulation of conventional toys on the table surface. No electronics are needed to use a toy in NIKVision, just it is needed to attach a printed marker on its base. NIKVision uses Reactivision software and fiducials.

NIKvision tabletop has been designed with a Children-Centred design methodology, looking for the best usability and user experience in very young children. For its evaluation, we colaborated with the ChiCI Group from Central Lancashire University (UCLAN, Preston, UK).
Nowadays, we are colaborating with the Alborada de Zaragoza Especial Education school, ASAPME HUESCA association, and the therapy center  EnMovimiento at Zaragoza, applying our games and activities for cognitive and psicomotor therapy.

It is suitable to be installed in nurseries, schools and public spaces such us museums.. NIKVision has a very simple design and do not use complex or expensive technology. It can be built in different sizes, and it is robust enough to be used by children, but also completely demountable to be easily transported.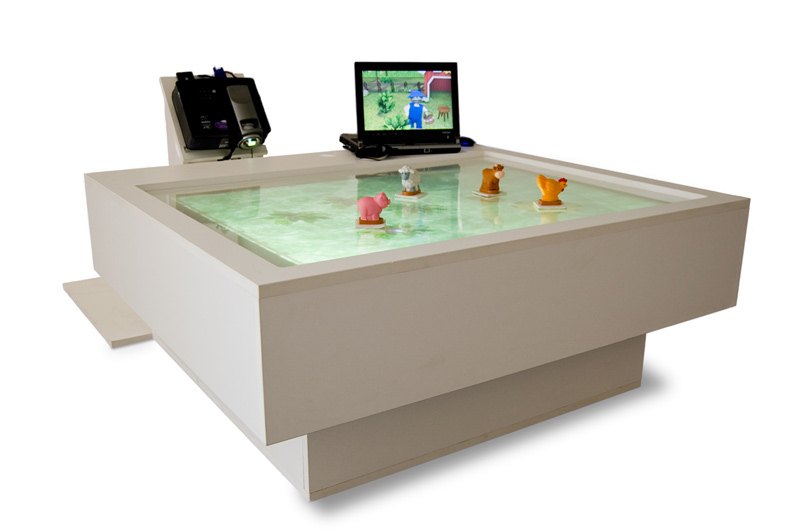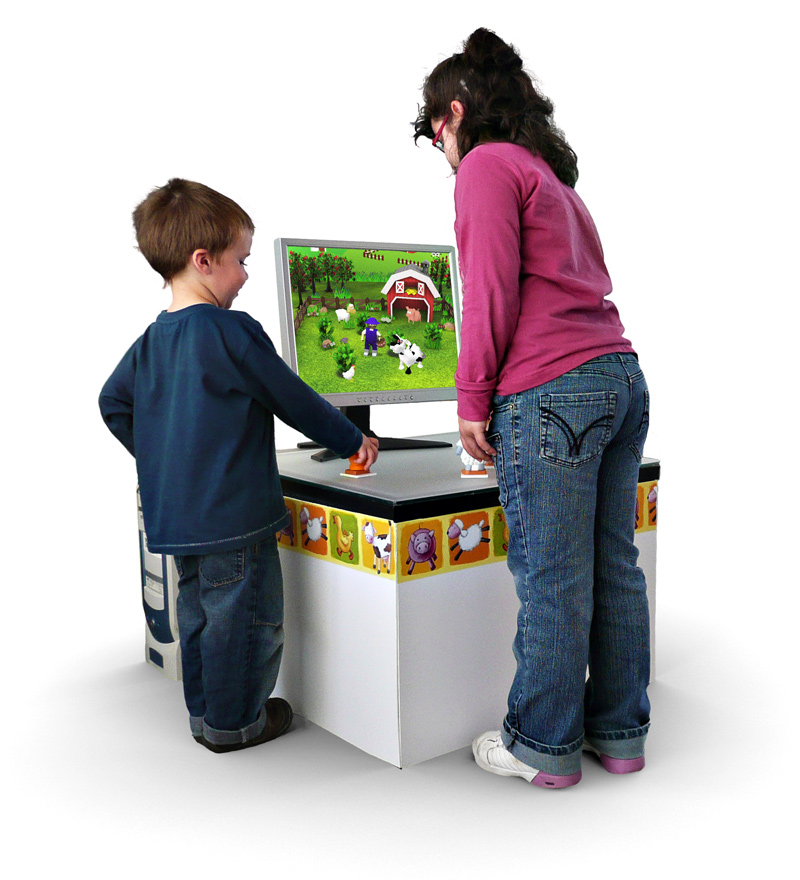 [include "menu_esp"]

NIKVision rediseñada con mmodulUS
NIKVision es un prototipo de mesa interactiva diseñada especialmente para ser usada por niños pequeños. La interacción con NIKVision se realiza mediante manipulación de juguetes convencionales sobre la superficie de la mesa. Dichos juguetes no necesitan ninguna modificación electrónica para poder ser usados en NIKVision, simplemente adherirles a la base un marcados impreso. NIKVision utiliza el software y los fiduciales de Reactivision.

El tabletop NIKVision ha sido diseñador usandos metodologías de Diseño Centrado en el Niño, buscando la mejor usabilidad y experiencia de usuario en los niños mas pequeños. En su evaluación hemos colaborado con el ChiCI Group de la Universidad de Central Lancashire (Preston, Reino Unido).
Actualmente, colaboramos con el Colegio Alborada de Zaragoza, La asociación ASAPME HUESCA, y el Centro de terapia ocupacional EnMovimiento de Zaragoza, con los que aplicamos nuestros juegos para la terapia cognitiva y psicomotriz de niños y adultos.

NIKVision se basa en un diseño muy sencillo, sin requerir caras o sofisticadas tecnologías. Se puede construir en diferentes tamaños, y es suficientemente robusto para su uso con niños, al mismo tiempo que es facilmente desmontable y transportable. Pueder ser facilmente instalado en guarderías, escuelas y espacios públicos, como museos.