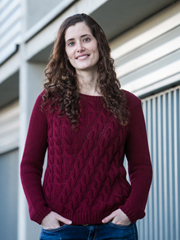 Maria de Luna, 1. Edificio Ada Byron. 50018, Zaragoza (Spain).
Email: bmasia (at) unizar (dot) es
Google Scholar

· Virtual reality:
Our work in virtual reality pursues understanding and modeling user behaviour in virtual environments. This includes saliency prediction, modeling of multimodal perception, or the exploration of cinematography in VR, among other topics.
· Modeling and perception of appearance:
Our goal is finding appearance representations that correlate well with human perception and are intuitive to manipulate and edit by users. With this goal in mind, we work on the design of material appearance metrics, intuitive control spaces for editing, and applications such as gamut mapping.
· Applied perception and visual function:
Our work leverages insights from how the human visual works and computational models of perception to improve algorithms and techniques in graphics and vision. In addition to this, we work on the evaluation of the visual function and the diagnosis of visual defects in non-collaborative patients.
·
Other topics of interest include
high dynamic range imaging
and
computational displays
.

We are hiring! We are looking for motivated, excellent early-stage researchers to be part of the EU-funded PRIME Innovative Training Network. Check out the outstanding consortium and the available positions here. Two PhD positions are available at the Graphics & Imaging Lab, and 15 consortium-wide.
Glad to announce that I have been awarded with one of the Leonardo Fellowships from the BBVA Foundation. We will be working on evaluating the visual function in children and other non-collaborative patients with deep learning techniques.
I will serve on the SIGGRAPH Asia 2020 Technical Papers Committee. Submissions due May 22nd (forms May 21st).
I will serve on the EGSR 2020 Program Committee. Submissions due April 17th (abstracts April 13th).
My former PhD student Ana Serrano (graduated April 2019) received the Outstanding Thesis Award from Universidad de Zaragoza.