Last update: September 2014
SemanticMOVE Framework
Moving objects of different types (mobile users with mobile devices, cars, other vehicles, etc.) play a key role in smart cities. The efficient management of information provided and used by these moving entities (including their location, trajectories, features, etc.) allows to understand and analyze how cities are performing and to provide contextual and adapted services to citizens, such as traffic management, urban dynamics analysis, ambient assisted living, emergency management, m-health, etc. Whereas significant effort has been invested in the modeling of moving objects and some steps have been performed regarding the representation of certain semantics associated to them (semantic locations and semantic trajectories, as opposed to purely geographic locations), further efforts are needed for a full-fledged semantic management of moving objects that can be efficiently and flexibly exploited in smart cities. By mixing methods and techniques developed in different fields like moving object databases and the Semantic Web, it is possible to enhance the way information about moving objects is managed (from the modeling, querying, processing, and analysis points of view). n our ongoing joint work, we are defining a generic and scalable distributed framework (SemanticMOVE) whose realization would enable a comprehensive management of the semantics of moving objects that would leverage the increasing sensing, processing, interaction, and communication capabilities of mobile devices in a scalable and effective way. As opposed to other related work, we envision a quite generic architecture, supporting a fully distributed and interoperable scenario for the management of semantics of moving objects. In this web page, we will provide up-to-date information about the development of our framework.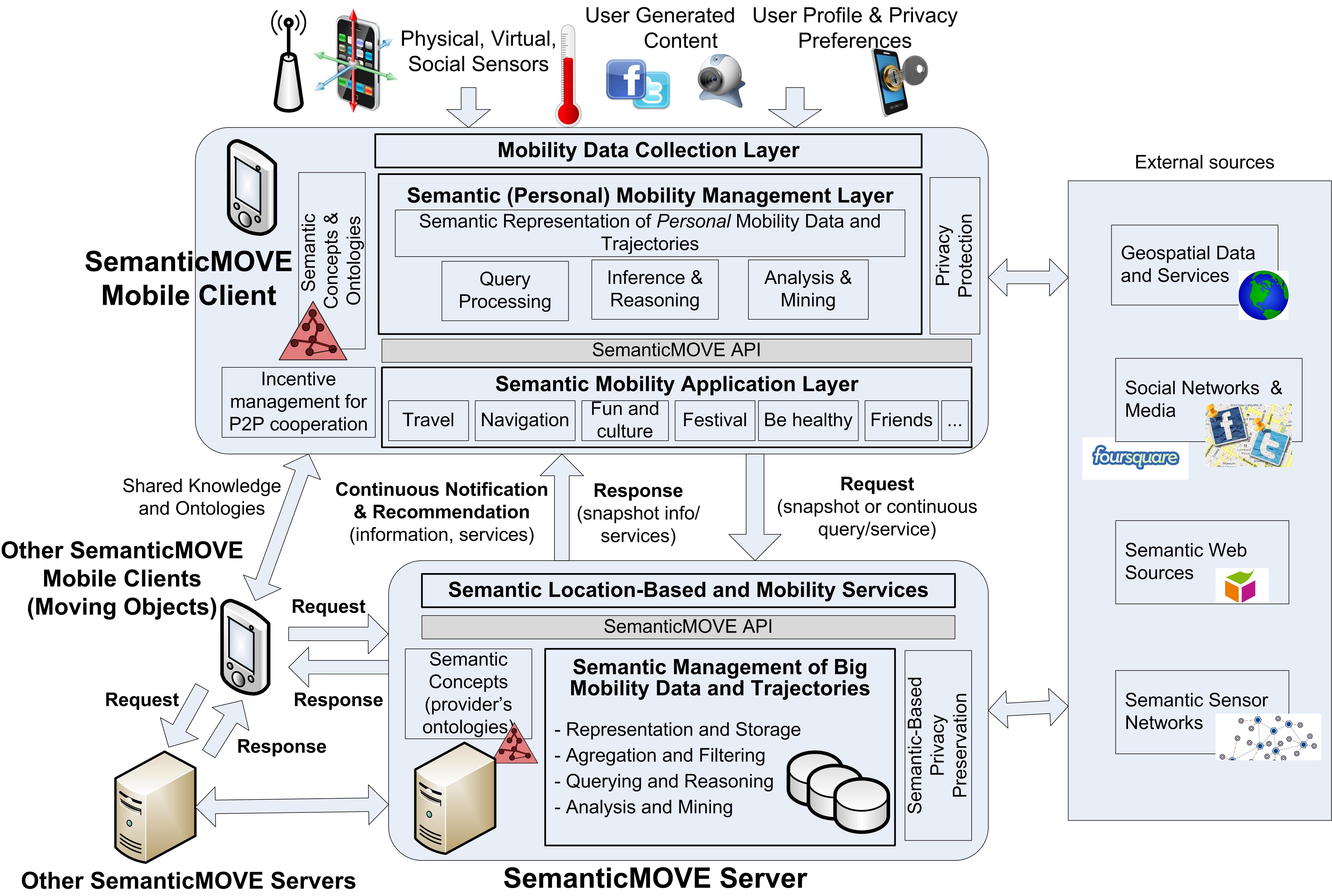 Research team
The following persons are currently jointly working on the definition of this framework:
Sergio Ilarri, University of Zaragoza (Spain)
Dragan Stojanovic, University of Nis (Serbia)
Cyril Ray, Institut de Recherche de l'École Navale (IRENav), France
Most Related Publications
S. Ilarri, D. Stojanovic and C. Ray, Semantic Management of Moving Objects: A Vision Towards Smart Mobility, Expert Systems With Applications, Elsvier, ISSN 0957-4174, accepted, to appear, DOI: 10.1016/j.eswa.2014.08.057.
S. Ilarri, D. Stojanovic and C. Ray, Towards the Semantic Management of Moving Objects in Smart Cities, news article, ERCIM News, ISSN 0926-4981, number 98, Special Theme on Smart Cities, pp. 22-23, July 2014.
S. Ilarri, A. Illarramendi, E. Mena and A. Sheth, Semantics in Location-Based Services - Guest Editors' Introduction for Special Issue, IEEE Internet Computing, ISSN 1089-7801, 15(6): 10-14, IEEE Computer Society, November/December, 2011.
B. Predic and D. Stojanovic, Localized Processing and Analysis of Accelerometer Data in Detecting Traffic Events and Driver Behaviour, Journal of Universal Computer Science, ISSN 0948-695x, 18(9): 1152-1176, 2012.
I. Afyouni, C. Ray and C. Claramunt, Spatial models for context-aware indoor navigation systems: A survey, Journal of Spatial Information Science, ISSN, 4(1): 85-123, 2012.
I. Afyouni, C. Ray, C. Claramunt, Knowledge Representation and Management in Indoor Mobile Environments, European Research Consortium for Informatics and Mathematics News (ERCIM News), Special Theme on Mobile Computing, 93: 39-40, Kuntz, P. (eds.), ISSN 0926-4981, 2013.
R. Yus, E. Mena, S. Ilarri and A. Illarramendi, SHERLOCK: Semantic Management of Location-Based Services in Wireless Environments, Pervasive and Mobile Computing, ISSN 1574-1192, to appear, Elsevier, accepted in 2013. DOI: 10.1016/j.pmcj.2013.07.018.
S. Ilarri, D. Stojanovic and C. Ray, Semantic Management of Moving Objects: A MOVEment Towards Better Semantics, COST IC0903 MOVE Final Conference, Vienna (Austria), 2 pp., September/October 2013.
Acknowledgements
This work is partially supported by:
CICYT project TIN2010-21387-C02
DGA-FSE
The SemanticLBS Project - PHC Pavle Savic 2012-13
The authors acknowledge the support of the European COST Action IC0903 MOVE, that fosters research collaboration in this field.






University of Zaragoza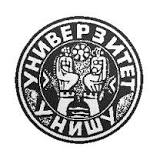 University of Nis



IRENav