About myself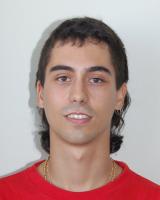 I'm a Computer Engineering interested in odd subjects. Procrastination lover. Ph.D. by the Universty of Zaragoza.
My thesis advisors were Jorge Júlvez and José Merseguer.
If you are interested in something and you think maybe I'll be useful, feel free to contact me. If I think I'm useful, it's interesting and I've time, I'll contact you :).